Your delivery details
Don't panic, we're not going to pester you with marketing material. In order to process your order you will need to know where to send the goods and to work out any applicable delivery charges.
Guarantee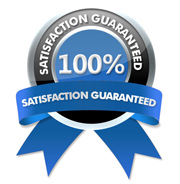 Clayman Supplies guarantee your satisfaction with all our products. If you are not 100% satisfied please contact us and we'll arrange a full refund.
Contact Us
Clayman Supplies
Morells Barn
Lower Bognor Road
Lagness
Chichester
West Sussex
PO20 1LR
England
Tel: +44(0)1243 265845
Fax: +44(0)1243 267582